Karen Eddington Programs
Let's talk about you.
How would your life be different if you knew you matter,
if you clearly understood yourself,
if you could laugh more?
After 15 years researching identity and self-worth, Karen has documented the patterns of one of the greatest barriers in our generation: inadequacy. She has seen firsthand how the most depression causing thought is, "my worth changes." She has also watched how laughter often heals and strengthens us when nothing else can. But more important, she has documented solutions and created original techniques designed to strengthen individuals.
Self-worth author, identity researcher, and clean stand-up comedian Karen Eddington works with audiences to strengthen individuals.
"Her original SELF-WORTH content will help build the CONFIDENCE of your audience members while her background in LAUGHTER will keep them engaged."
Remember Who You Are
Keynote and breakout sessions available. Learn the four questions you can ask anytime you feel lost. What is identity? Do you find yourself? Get answers and learn how to create your own Identity Grid.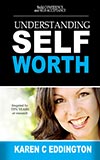 Understanding Self-Worth
Keynote and breakout session available. You will learn the self-worth skills that Karen spent 15+ years researching. Based on Karen's book "Understanding Self-Worth" available on amazon.com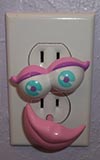 Bringing the Laughter Home
Do you want to add more laughter and happiness to your life? Find out what makes a person laugh. Get 5 comedy techniques you can use to create original moments of laughter in your own life.
You Are Not Alone: 3 Skill Sets for Everyday Joy
There are times the stress of our daily routines can make us feel alone. Learn how to find joy and laughter in daily life. Get take-home-relationship-skills based on original research in connection, worth, and purpose. Explore what it means that you are not alone.
Entertainment: Clean Stand-up Comedy