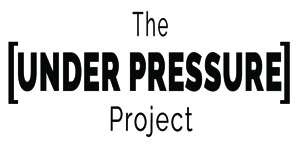 It started as a research project to understand pressure. Ten years later, it's an unexpected mission to extend the solution to you.
Under Pressure: This customizable program is designed to help you where you need it most. Using original research and humor Karen will help bring your room together.
About " Under Pressure" Research: Karen's research shows the pressure to achieve as the one of top pressures we experience, the ability to create a support network as the top solution, and mental isolation–alone in our mind that somehow we are diminished, flawed, or excluded– as the most universal and dangerous experience we can have. Her insight explores the experiences we have that might make us say, "I've hit a wall," "There's a lot on my plate," "The expectations and demands are burning me out."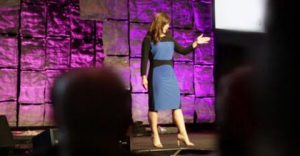 Most Requested Program: Karen's main keynote presentation is simply titled "Under Pressure." Typically an hour long, but can range from 30-75 minutes.
Your simple but powerful program title: Under Pressure
Want to go deeper, customize, or get more specific?
Check out the following Under Pressure custom options:
Option A: Focus on Laughter
Under Pressure–The Laughter Based Program

An alternate title, "Bring the Laughter Home" or "Got Misdirection?"

Do you want to add more laughter and happiness to your life? An emphasis on using humor to cope with pressure. Karen will use her experience in stand-up comedy combined with The Under Pressure research to help you understand and use laughter to live happy.
Option B: Focus on Effort

Under Pressure—The Work-Life Balance Based Program
An alternate title, "Walking a Tight Rope over Boiling Lava," or "Help! I've got a lot on my plate"
"I've hit a wall!" High expectations and the pressure to be someone can reduce productivity. The nature of our lives sometimes makes us shout out, "There is too much on my plate." Karen will help you find peace and productivity even when life is demanding more than you can give.
Option C: Focus on People
Under Pressure– Community and Team Building Program
An alternate title, "You Are Not Alone"
There is a reason "developing a support network" was listed as the top solution to pressure in Karen's research. Community allows us to see we have something to share with others. It's hard to thrive in isolation. Life is improved when we are connected with others. With additional program support to overcome conflict, have high performing teams, and create connection.
Option D: Customize an "Under Pressure" program that's right for you!
Share your event theme. Tell Karen what problems you are trying to solve and she will create a custom program for you.
Check availability.
Call: (801)814-8722
e-mail: info@KarenEddington.com